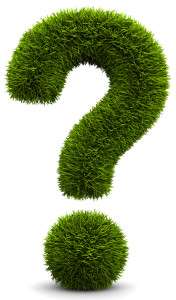 Landscaping is an investment in the aesthetic and financial value of your property; choosing a Charleston landscape designer is a decision to be considered carefully. As such, I've created this page of frequently asked questions to help you with this important decision. I'll add to it as new questions arise; feel free to contact me if you have a question that isn't answered here.
Q: What differentiates Lowcountry Vistas Charleston Landscape Design and Installation from other Charleston landscape designers?
A: Lowcountry Vistas is the work of Seth Mason, a proud Charleston native with the eye of an artist, a deep knowledge of Lowcountry horticulture, decades of experience, and a passion for Charleston landscape design and installation. I'm not scared to get my hands dirty, and I remain personally involved in the installation process, even when I'm hired to create landscape design plans. I love what I do; you can read about my landscape design and installation philosophy here.
I'm a strong believer in the power of experience, and I bring to landscape design the unique perspective of a Charleston native with a lifetime of experience tilling the Lowcountry soil.
I understand business, and I seek long-term referrals as opposed to maximizing profits in the short-term. As an M.B.A. and entrepreneur since 2002 (former Spanish-language newspaper publisher and Hispanic marketing consultant), I realize that going the extra mile is the path to long-term prosperity. I can be trusted to provide quality not only because I'm passionate, knowledgeable, and hard-working, but also because I know that producing beyond expectations yields profitability in this business.
Q: Did you study landscape design in school?
I've learned everything I know about landscaping through nearly 30 years of doing. I'm a strong advocate of learning through experience, and I believe that I've amassed more knowledge about Charleston horticulture by tilling Lowcountry soil for three decades than anyone could learn in a classroom. Moreover, I have an eye for design that can't be learned.
Q: If you work alone, how do you handle large projects?
A: I'm not afraid of heavy labor; I've shoveled hundreds of cubic yards of rocks, topsoil, and mulch over the years. I have most materials delivered…I can complete most everything myself. I do, however, work with a select group of service providers for specialty projects (such as irrigation installation) and projects of significant scale (such as grading an acre of land).
Q: What's the difference between a landscape installation and a yard makeover?
A: A landscape installation is the addition of one landscaping element to a property. Examples include the creation of beds, the laying of sod, and the construction of stone paths. A yard makeover is a multi-faceted project that includes multiple landscape installations. A makeover might include all of the aforementioned examples of landscape installations. It might also include the reduction, removal, or repurposing of existing elements.
Q: How does the free estimate process work?
A: After you contact me by phone or email or submit the Free Estimate form, I'll get back with you as soon as possible to set a date and time to meet you and look at your property. At the meeting, I'll inspect your existing layout, ask questions, take photos, and discuss general ideas. After considering the findings from the meeting over the following couple of days, I'll email you a design proposal containing an overview of the concept, conceptual photos, and a price quote. If you decide to hire me, I'll send you a 3D rendering of the design in exchange for a 10% deposit. I'm open to your input throughout the design process.
Q: What if I like the concept you propose but I'd like to do the labor myself?
A: I'm always happy to do the labor for you. But, if you'd prefer to do it yourself, I'd be happy to provide you the 3D rendering for a flat fee.
Q: Where do you get your materials?
A: I'm a strong believer in spending a little more for quality materials that last. For this reason, I make a point to purchase from local businesses that take pride in their products, such as local nurseries and garden shops.
Q: Do you offer specials?
A: Yes, I announce my specials on the Limited-Time Offers page.
Q: Do you guarantee your work?
A: I'm currently offering a lifetime guarantee on every aspect of my makeover work to customers who hire me for regular full-service maintenance upon completion of the project. In tandem with this offer, I'm offering discounts on regular maintenance to customers who purchase yard makeovers.
Q: If you stand by your work, why do you require that customers hire you for maintenance to benefit from the lifetime guarantee?

A: I'm requiring that customers hire me for maintenance to benefit from the offer as an assurance that the projects I complete are optimally-maintained.
Q: What forms of payment do you accept?

A: I accept checks, cash, and all major cards.