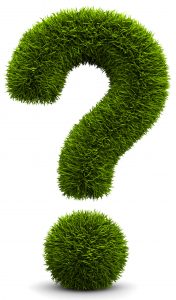 Questions for your native Charleston landscape designer Seth Mason:
Question: Why hire you, Seth?
Answer: There are a several answers to this question:
1. I'm a rare Charleston native who has been working the Lowcountry soil as long as he's been able to pick up a shovel.
Unlike most landscape designers in the area, who approach projects as former students of landscape design, I approach them as an accomplished real-world Lowcountry landscape designer with a lifetime of hands-on experience.
2. I have a unique landscape philosophy that incorporates the use of native, low-maintenance, and clutter-free plants and materials.
Through decades of landscaping experience in the Charleston area beginning at a young age, I've perfected a landscape design and installation philosophy that merges aesthetics, functionality, and ease-of-care.
3. I have an eye for design that can't be learned.
My father is an artist, and I inherited from him a keen sense of aesthetics that no amount of textbook learning or even real-world landscaping experience can create.
4. I think in terms of cost/reward on behalf of the customer.
I'm an M.B.A. and a businessperson, and I use my aptitude for numbers to ensure that clients get the best landscaping possible for their money.
5. I advocate on behalf of the customer throughout the installation process.
Most contractors that offer "full service" landscaping have a conflict of interest: They design to maximize profits on their installation. I, on the other hand, look out for my customers: I work with trusted installation contractors as an independent customer advocate to ensure that my clients are satisfied with their final product.
6. I have broad experience obtaining design approval from HOAs and government entities for residential as well as commercial projects.
I'm familiar with the process of gaining approval, and I have a knack for making changes on the fly so that customers get a go-ahead for their projects in the shortest time possible.
Question: What kinds of projects do you design?
Answer: I've designed projects as large as a hotel and as small as a backyard. I've created plans that have included elements of all kinds: trees, shrubs, flowerbeds, hardscapes, lighting, firepits, pergolas, pools, fountains, entranceways, and even parking lots. I've designed projects that customers have been able to install themselves as well as projects that have required the expertise of multiple contractors.
Question: How much do you charge?
Answer: I'm neither the least expensive nor the most expensive landscape designer in the Lowcountry. However, given my answers to question #1 and the universally-positive customer reviews I've received, I can say with full confidence that I offer the best value to residential and commercial customers in the Lowcountry.
Question: How does the initial design process work?
Answer: First, you request a free consultation.
Then, we schedule a time for me to meet you and look at your property. At this meeting, we discuss your project, and I take photos or you provide them.
If possible, you provide materials that would help me understand what you're looking for, the current condition of your property, and the current status of your project. This could include a site plan, a list of preferred plants and materials, or a list of requirements from an HOA or government entity.
Over the next couple of days, I reflect upon our discussion, review the photos I took and/or the materials you gave me, and send you a quote.
Question: How does the design process work after I hire you?
Answer: Over the next few days, I create a plan that defines my vision in accordance with your preferences and budget and within the parameters of any HOA or governmental requirements. Then, I send you a draft of the plan along with photos of proposed plants and materials to be used. You tell me what you like and what you'd like me to change, and we go back and forth until you have a plan that you're satisfied with. At that point, I provide you a list of estimated costs broken down by plant and material, a list of recommended plant and material vendors (if needed), a list of recommended contractors (if needed), and a design narrative that explains the concept. I remain at your disposal until the project is completed. You can see examples of my residential design packages here and my commercial design packages here.