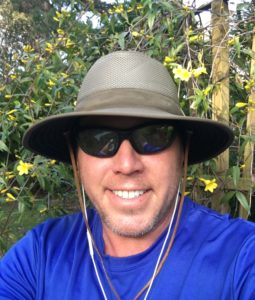 Hi, I'm Seth Mason, James Island, SC native and owner and sole employee of Lowcountry Vistas Charleston Landscape Design and Installation.
From the time I was 9 years old, I took pride in caring for my mother's yard on the quaint sea island on which we lived. The son of an artist and a lover of nature, making my mom's yard look good became of a passion of mine at a young age.
Years later, after having earned my M.B.A. during the 2008 Financial Crisis, I took part-time landscaping work in the area to get by. In time, I came to realize that native Lowcountry landscape design and installation was my calling: It combines my loves of coastal South Carolina natural beauty, business acumen, and fresh air and sun. After earning my landscaping chops working alongside a fellow devotee to Charleston horticulture, I went on my own and started Lowcountry Vistas in 2015.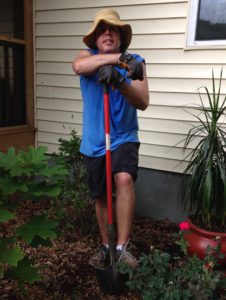 I've learned everything I know about landscaping through nearly 30 years of doing. I'm a strong advocate of learning through experience, and I believe that I've amassed more knowledge about Lowcountry horticulture by tilling the Charleston soil for three decades than anyone could learn in the classroom. Moreover, I have an eye for design that can't be learned.
You can learn more about my credentials by viewing testimonials and Google reviews of my work. You can also read about my landscape design and installation philosophy to learn about my approach to my projects. To gain a better sense of my passion for the job, please see my Charleston Landscaping Photos page and Lowcountry Landscape Design Blog.
Lowcountry Vistas is more than just a job to me. It's a dream. I love improving peoples' properties through my landscape design plans and landscape installations. Make sure to take advantage of my free consultation limited-time offer to learn more about what I can do for you!