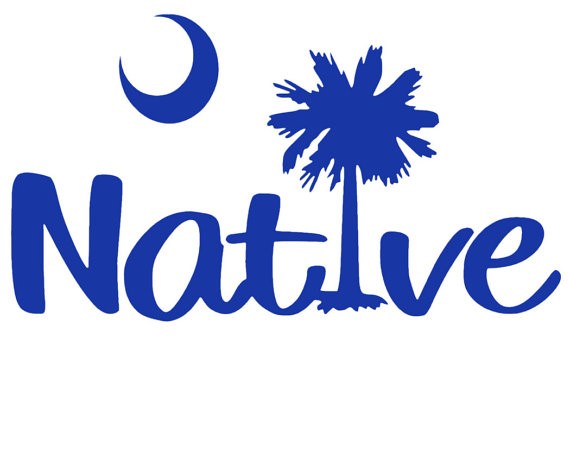 I have heard it said that an inoculation to the sights and smells of the Carolina Lowcountry is an almost irreversible antidote to the charms of other landscapes.

-Pat Conroy
I'm proud to be a Charleston native. After all, we're a rare breed these days: According to the Charleston Regional Development Alliance, the population of the South Carolina Lowcountry is growing at 3x the national average, relocation the primary driver of the massive expansion. The area's rapid growth has made "Lowcountry native" a unique classification; with that classification comes unique knowledge about life in the Holy City and the South Carolina coast as a whole:
Why is the palmetto the state tree? What did a Charleston accent sound like? What's the Big Chill House? Where's Catfish Row?
The unique knowledge that Lowcountry natives possess isn't limited to local trivia; it often translates into marketable skills. In terms of landscape design, being a native means knowing the intricacies of the Lowcountry natural environment, a unique habitat of unique flora that requires many years of residence to fully understand and appreciate.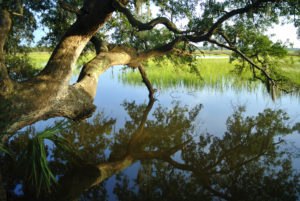 Good native Lowcountry landscape design combines a deep consideration of what makes our home naturally beautiful, an endeavor that combines an innate eye for design and years of immersion in–and close observation of–our unique natural environment, with a deep consideration of the numerous variables that our natural environment presents: sandy soil, vs. rich soil vs. clay, salt air vs. fresh air, temperature and wind differentials throughout the area, and the long-term effects of weather anomalies such as tropical storms, freezes, floods, droughts, invasive plants, and invasive insects. These considerations require knowledge gained by working the Lowcountry soil over long periods time.
Condé Nast recently ranked Charleston the world's friendliest city. We Lowcountry natives welcome our new neighbors with open arms and friendly smiles. But we natives have unique knowledge and experience to share. In terms landscape design in our corner of the globe, native knowledge and experience are invaluable.
Seth Mason, Charleston SC