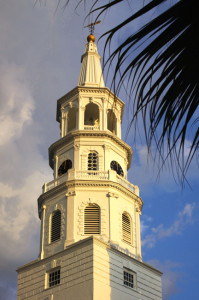 I have heard it said that an inoculation to the sights and smells of the Carolina Lowcountry is an almost irreversible antidote to the charms of other landscapes.

-Pat Conroy
As a proud Charleston native who found his calling in native landscape design and installation, I'm passionate about maximizing the aesthetic and financial value of residential and commercial properties throughout the South Carolina Lowcountry! Serving Charleston, Berkeley, Dorchester, Horry, Beaufort, Georgetown, Colleton, and Jasper counties, I bring the eye of an artist, attention to detail, and a deep knowledge of Lowcountry horticulture to every project:
Whether you're looking to design a new property or redesign an existing one, I'm ready to bring quality to your residential or commercial landscaping job throughout coastal South Carolina.
I operate year-round, and I'm proud to share testimonials of my work. You can read about my landscape design and installation philosophy here.
Make sure to take advantage of my free consultation limited-time offer to find out how I can increase the aesthetic and financial value of YOUR South Carolina Lowcountry residential or commercial property.
Click Images To Enlarge