I apologize for the long period between posts. Lowcountry Vistas and my Spanish tutoring side business have been keeping me busy, to say the least! I wanted to take this opportunity to describe a couple of projects I've completed since my last post.
A few weeks ago, I had the opportunity to build colorful beds around a spacious West Ashley home on the Ashley River. The owner was looking for an overall feel that would contrast with the angular white house and contain evergreens and perennials that produce arrangement-worthy flowers. So, I built curvy red brick borders, installed pine straw as ground cover, and planted a wide variety of evergreens and perennials that produce cut-worthy flowers: yellow and peach hibiscuses, red and pink roses, orange lilies, blue hydrangeas, and more. As a centerpiece of one of the beds, I planted a dwarf lemon tree in a ceramic pot adorned with Japanese art.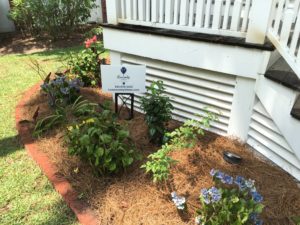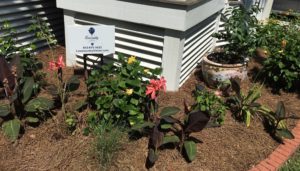 More recently, I had the opportunity to build a rustic front bed at a fixer-upper in North Charleston. For this bed, I created a border of repurposed concrete of various sorts, filled in the area with natural pine mulch, planted a number of flowering evergreens–including encore azaleas of various colors–, and installed an aged traditional concrete bird bath and a cast iron flower pot stand. (The latter will eventually support a ceramic flower pot of yellow and blue petunias.) In the front-right corner, which receives more sun, I planted a fragrant tea olive and some sweetgrass.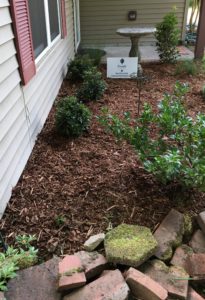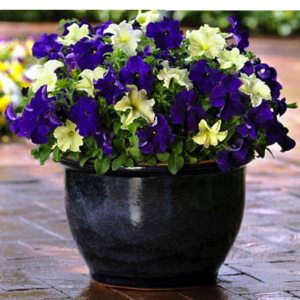 The steady flow of opportunities for creativity has been keeping me busy and happy. I hope it continues!
Seth Mason, Charleston SC